Internet Packages
Moving is a hassle, but keeping your Internet package from your provider when you move, or setting up new Internet service, shouldn't be. Whether you're keeping your high-speed Internet service, looking to upgrade, or find a new provider, we can help.
We take the hassle out of transferring your existing service, upgrading, or finding new Internet providers in your area. We'll also help you find the best Internet package deals for your new place.

45
00
/mo
plus taxes & equip. fee
Autopay & Paperless Bill req'd. $10/mo equip. fee applies.
BundleDIRECTV ENTERTAINMENT + AT&T Internet 300 + Phone Unlimited
starting at
$
124
98
/mo
for 12 months plus taxes & fees. w/ 24-mo. TV agmt. Autopay & Paperless bill req'd. Prices higher in 2nd year. $10/mo. internet equip. fee applies*

$
50
/mo
Paperless billing or prepay required. Additional taxes, fees, and surcharges apply. Get the fastest internet speed available at your location (max speed is up to 100 Mbps). Offer Details
All speeds up to 100 Mbps


Speed may not be available in your area.

No contract
No rate hikes
BundleCenturyLink Simply Unlimited Internet + Simply Unlimited Phone
starting at
$
90
/mo
Additional taxes, fees, and surcharges apply. Rate excludes CTL Fees not to exceed $3.00/mo/line.* Offer currently not available in Arizona. Offer Details $
39
99
w/ Auto Pay
per month for 12 mos. One-time charges apply.
Wi-Fi router and Multi-Device Security included
No data caps or overage charges
Stream your favorite movies and TV shows, or play games online
Bundle Frontier Internet + Unlimited Digital Voice
starting at
49
99
w/ Auto Pay
per month for 12 mos. Taxes, surcharges and one-time charges apply.

Speeds up to 200 Mbps
3 months of FREE INTERNET at your fastest speed
30 Day Money Back Guarantee
Best for streaming shows and movies in HD
Bundle Kinetic Internet + Kinetic Voice
starting at
$
57
00
/mo
for 12 months
Pricing and speeds subject to availability. Offers not available in all areas. Call for details.
*$19.95 ACTIVATION, EARLY TERMINATION FEE OF $20/MO. FOR EACH MONTH REMAINING ON AGMT., EQUIPMENT NON-RETURN & ADD'L FEES APPLY. Price after $5/mo. autopay for 12 mos. Discounts start w/in 3 bills. New approved residential customers only (equipment lease req'd). Credit card req'd (except MA & PA). Restr's apply
Frontier: Multi-Device Security covers up to 10 devices. Must order new Frontier Internet service to receive $6 off monthly charge.
For new residential Frontier Internet customers only. Requires Auto Pay or $5/mo fee applies. Max speeds are wired. Wi-Fi, actual & average speeds vary. Performance details: frontier.com/internetdisclosures. Activation ($85) and other applicable charges, add'l services and taxes are extra & subject to change during & after the promo period. A $10 fee applies when Internet is disconnected. Equipment return required at disconnection, up to $100 per device if not returned. Unlimited Digital Voice requires Internet service to function. To retain voice service upon Internet cancellation, customer must request change to Unlimited Voice (non-Digital) service at standard monthly rate. Your Frontier digital voice phone service, including 911 service, requires electrical or battery backup power to function. During a power outage, you may not be able to make calls, including to 911, without backup power for the Residential Gateway (RG) and/or the Optical Network Terminal (ONT), or an alternate means of calling. Optional Battery backup can be purchased separately at frontier.com/batterybackup. Service subject to availability. Cannot be combined with other offers. Other restrictions, Frontier policies and service terms apply.
Find which Internet services are available in your area.
An Internet Connection You Can Count On
Take your high-speed Internet connection wherever you go. Transferring Internet service to a new address is an important part of moving, but one that often gets left until the last minute. Movearoo helps you keep your Internet service working as fast as it can. Start or stop service, upgrade, or even change Internet service providers in one simple step, and get back online faster with help from Movearoo.
For helpful guides and tips on how you can make moving more efficient, check out Movearoo's Moving Resources.
Movearoo Does More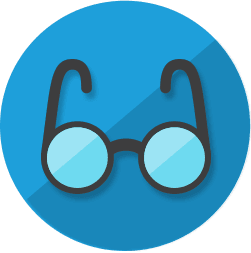 Read our collection of tips, advice, and DIY ideas for making the most of your home.
Movearoo Blog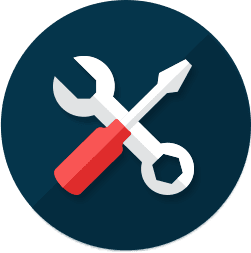 Take the sting out of moving with these helpful guides, tools, and moving tips.
Movearoo Resources